The Website of Dynasties out of Europe
The Reference Website ...
ALMANACH DE BRUXELLES, created in 1996, is the reference website of dynasties out of Europe (L'ALMANACH DE BRUXELLES, créé en 1996, est le site de référence
des dynasties en dehors de l'Europe).
What you get ...
- 2,690 dynasties, many of them not recorded elsewhere (2.690 dynasties, beaucoup d'entre elles introuvables ailleurs);
- 3,158 screen pages, updated and expanded every day (3.158 pages-écran, modifiées et étendues chaque jour);
- the history and traditions of your region, if you were born or live in Africa, the Americas, Asia or the Pacific (l'histoire et les traditions de votre pays ou région, si vous êtes né en Afrique, en Amérique, en Asie
et dans le Pacifique).
Subscribe and Contribute ...
- Just click on Subscribe or Search any of the dynasties, countries or areas (Alphabetical Search) or on any word (full text indexed search) (Choisissez Subscribe ou dans Search une des dynasties,
pays ou région, par ordre alphabétique, Alphabetical Search ou par mot, Indexed Search);
- Members of the royal families covered who contribute information will receive three months free access (Les membres des familles royales concernées qui envoient des informations à l'ALMANACH DE
BRUXELLES reçoivent trois mois d'accès gratuit).
And Get More ...
- In addition to the 1,090+ kingdoms and principalities of India, Pakistan, Indonesia and East Timor;
- On the surnames of the historical families of Afghanistan;
- On the surnames of the historical families of Azerbaijan;
- Who is the heir to Pu Yi, the Last Emperor of China;
- On the surnames of the families related to the Royal Family of Egypt;
- On the surnames of the families related to the Imperial Family of Ethiopia;
- The complete list of the Caliphs, successors of Prophet Muhammad, and of the Shia Imams;
- A situation of the Zand, Kadjar and Pahlavi dynasties of Iran;
- Who would be the King of Iraq if monarchy was restored;
- Most of the tribes of Iraq, a key to understand the situation today;
- An essay on the three dynasties of Mexico: Moctezuma, Iturbide and Habsbourg;
- The most important Emirates and polities of Nigeria;
- The Sultanates of the Philippines;
- The former Khanates of Russia, Ukraine and Uzbekistan;
- All the chiefdoms of Sierra Leone;
- The Shan states of Burma, Cambodia, China, Laos and Thailand;
- And much more ...
And Also in the Glossary ...
- The Orders and Decorations of the world;
- The Titles and Styles used;
- An Instant World Royal and Princely Family Name Recognizer;
- The descendants of Prophet Muhammad (open to registration) ...
And Our Special Reports on ...

Africa: A UNIQUE REVIEW OF THE EXISTING TRADITIONAL AUTHORITIES IN SUB-SAHARAN AFRICA
THE UNITED NATIONS: MORE TRADITIONAL LEADERSHIP IN AFRICA

Arab names: ARAB FIRST NAMES
HOW TO SPELL THE ARAB NAMES IN ENGLISH ?

Austria: THE MANY TITLES OF BLESSED CHARLES I, EMPEROR OF AUSTRIA AND KING OF HUNGARY AND BOHEMIA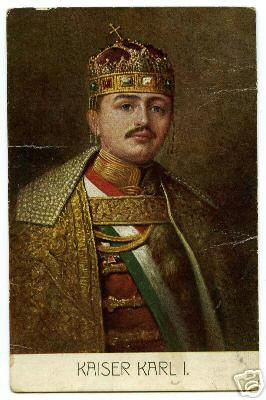 HABSBURG CROWN PRINCE OTTO OF AUSTRIA-HUNGARY: THE BIOGRAPHY OF THE MOST VISIONARY ROYAL PRETENDER

Belarus: WHY IS BELARUS A DIFFERENT COUNTRY FROM RUSSIA ?

Belgium: NOBILITY AND TRADITIONAL FAMILIES IN BELGIAN POLITICS
THE SYMBOLS OF BELGIUM
WHY THE MONARCHY IS THE ESSENCE OF BELGIUM AND WHY BELGIUM WILL NEVER BE SPLIT IN TWO/La monarchie est l'essence de la Belgique et
voici pourquoi la Belgique ne sera jamais divisée en deux
RECURRENT SCOOP AND HISTORICAL ABSURDITY: BELGIAN KING LEOPOLD II'S "GENOCIDE" IN CONGO

Brazil: NOBILITY IN BRAZIL

Charlemagne: THE DESCENDANTS OF CHARLEMAGNE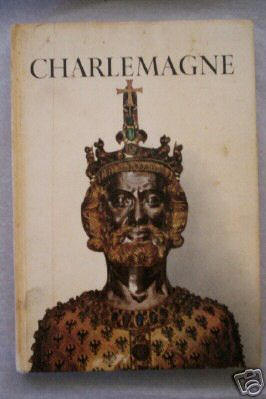 China: NOBILITY TITLES IN CHINA
IS THERE STILL A HEREDITARY NOBILITY IN COMMUNIST CHINA? Y A-T-IL ENCORE UNE NOBLESSE HEREDITAIRE DANS LA CHINE COMMUNISTE?
THE HEREDITY OF THE CHINESE EMPEROR AS COMPARED WITH THE HEREDITY OF ALIEN CHINESE TRIBAL LEADERS
HOW IS TODAY'S CHINA COMPARABLE TO THE MING DYNASTY'S CHINA ? WHAT IS THE FUTURE OF THE YUAN CHINESE CURRENCY?

Commonwealth: THE COMMONWEALTH, THE LARGEST CONCENTRATION OF KINGDOMS OF THE WORLD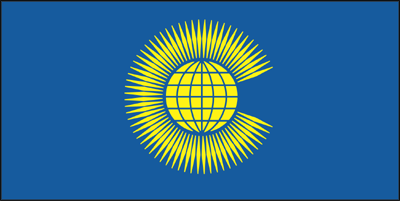 Congo: RECURRENT SCOOP AND HISTORICAL ABSURDITY: BELGIAN KING LEOPOLD II'S "GENOCIDE" IN CONGO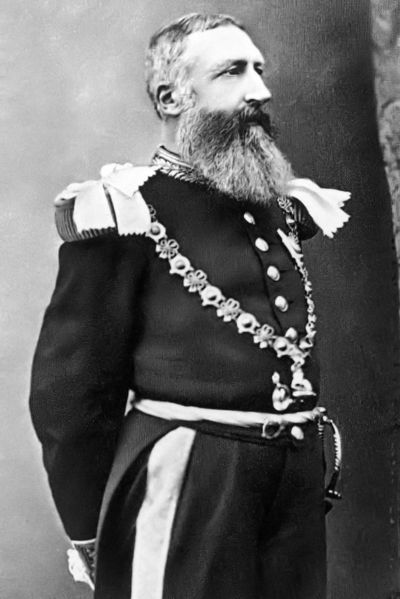 Elite: THE OLDEST ELITE CLUBS AND ASSOCIATIONS IN THE WORLD
QUOTATIONS OF THE ELITE
THE BEST VIVID DESCRIPTION OF BRITISH UPPER-CLASS NOBILITY, ACCORDING TO JULIAN FELLOWES' SNOBS

Ethiopia: ETHIOPIAN NOBILITY TITLES

Etiquette: E-MAIL ETIQUETTE
ETIQUETTE, HOW TO ADDRESS AND WRITE TO ROYALS
ETIQUETTE AND PRECEDENCE
MULTICULTURAL ETIQUETTE: HOW TO ADDRESS A MARRIED WIFE IN SEVERAL COUNTRIES
ETIQUETTE: HOW TO ADDRESS MARRIED WOMEN IN SEVERAL COUNTRIES/Comment s'adresser aux femmes mariées dans plusieurs pays
ETIQUETTE: A FEW TIPS TO BE SURE YOU DO NOT MISS ONE STEP IN THE SOCIAL AND PROFESSIONAL LADDER/Savoir-vivre: Quelques petits conseils afin que vous ne ratiez pas un
échelon de l'échelle sociale et professionnelle
RELIGIOUS ETIQUETTE: HOW TO BEHAVE IN CHURCHES, TEMPLES, SYNAGOGUES AND MOSQUES
WESTERN ETIQUETTE: INTRODUCTION, THE MOST CRUCIAL MOMENT TO GET TO KNOW SOMEBODY
A FEW ANECDOTICAL DEVELOPMENTS OF WESTERN ETIQUETTE
A FEW UNRESOLVED ISSUES IN ETIQUETTE

Europe: THE EUROPEAN UNION AND THE HOLY ROMAN EMPIRE: SIMILITUDES, DIFFERENCES AND FUTURE




EUROPEAN PARLIAMENT: NOBILITY AND TRADITIONAL FAMILIES

France: WHO WILL BE THE NEXT KING OF FRANCE ?
THE TITLE OF PRINCE IN FRANCE
NOBILITY TITLES IN FRANCE/LES TITRES DE NOBLESSE EN FRANCE
THE SOVEREIGN POLITIES CREATED BY FRENCH EMPEROR NAPOLEON FOR HIS RELATIVES AND FRIENDS
ROYAL PRESIDENTS OF THE FRENCH REPUBLIC/La royauté des présidents de la République française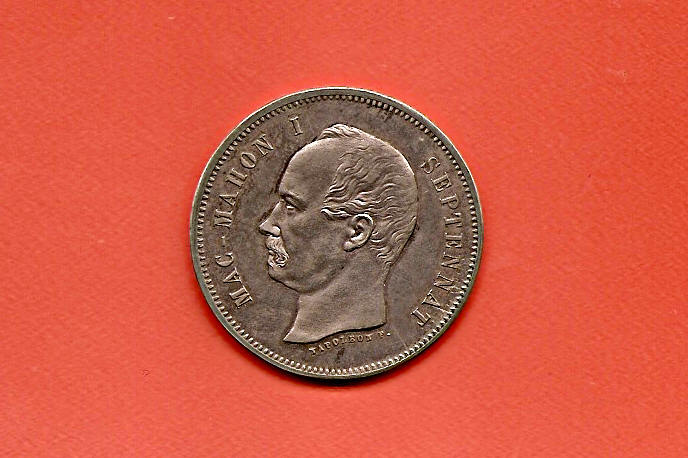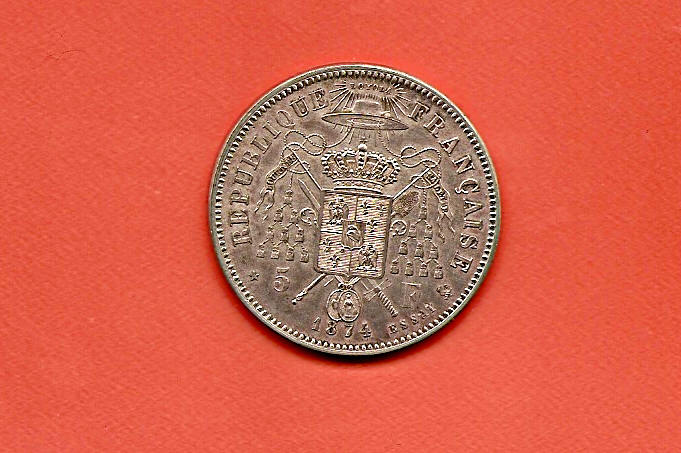 THE EXTENDED FAMILY OF THE FRENCH PRESIDENT, NICOLAS SARKOZY (DE NAGY-BOCSA): UPDATE/LA FAMILLE ET LES LIENS DIRECTS ET INDIRECTS DE PARENTE DU PRESIDENT DE
LA REPUBLIQUE FRANCAISE, NICOLAS SARKOZY (DE NAGY-BOCSA)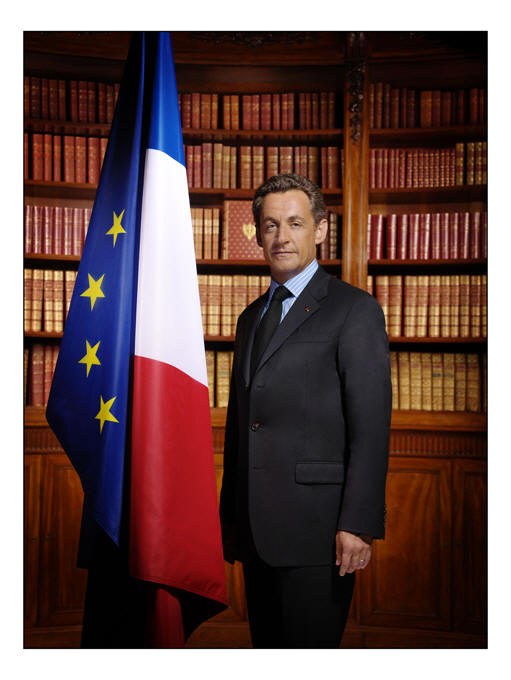 NOBILITY AND TRADITIONAL FAMILIES IN FRENCH ELECTIONS
FRENCH NOBILITY AND TRADITIONAL FAMILIES IN ALL FRENCH WINES
THE OLD HISTORICAL NAMES OF FRANCE
THE 200-YEAR ADMINISTRATIVE DIVISION OF FRANCE IS IMPOSSIBLE TO MEMORIZE by Schoolchildren, Visitors and Most of Us, LET US RENAME MOST
OF THE 100 DEPARTEMENTS and Some of the Regions ACCORDING TO FRANCE'S HISTORY

India: INDIAN NOBILITY TITLES
THE GOLD COINS OF INDIA BEFORE AND DURING THE BRITISH RULE

Japan: THE FORMER JAPANESE TITLED NOBILITY, AN INDEX OF SURNAMES AND BIOGRAPHIES 1880-1947

Luxembourg: FIVE GENERATIONS OF ANCESTORS OF H.R.H. THE LATE GRAND DUCHESS JOSEPHINE-CHARLOTTE OF LUXEMBOURG
THE 118 DESCENDANTS OF H.R.H. GRAND-DUCHESS CHARLOTTE OF LUXEMBOURG (in French)/Les 118 descendants de S.A.R. la Grande-Duchesse Charlotte de Luxembourg
IS THERE A NOBILITY IN THE GRAND DUCHY OF LUXEMBOURG? LA NOBLESSE EXISTE-T-ELLE AU GRAND-DUCHE DE LUXEMBOURG?

Malaysia: NOBILITY IN MALAYSIA
Mauritius: THE MORE THAN 110 ARISTOCRATIC FRENCH FAMILIES WHO SETTLED IN MAURITIUS AND REUNION/LES 110 FAMILLES ARISTOCRATIQUES
FRANCAISES QUI SE SONT ETABLIES A L'ILE MAURICE ET LA REUNION

Monaco: THE SOVEREIGN PRINCE OF MONACO, THE MOST TITLED RULER IN THE WORLD

Monarchy: MONARCHY IN THE 21ST CENTURY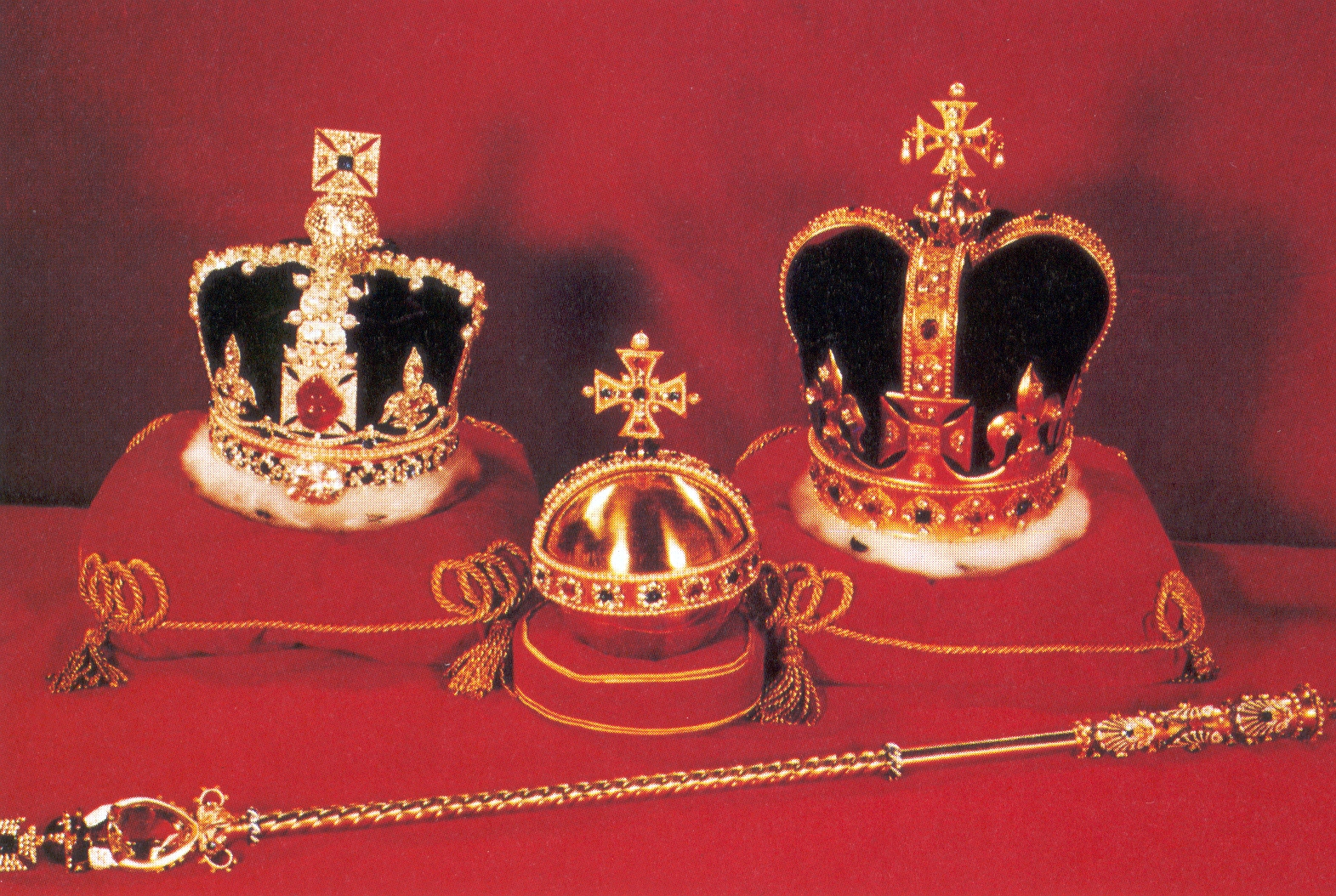 WHY MONARCHIES ARE THE MOST STABLE AND FREE COUNTRIES IN THE WORLD/Les monarchies sont les pays les plus stables et
les plus libres dans le monde
THE ECONOMICS OF MONARCHIES: HOW DID MONARCHIES COPE WITH THE 2008 DEPRESSION ?
DO KINGS DESCEND FROM GODS AND, IF SO, DO WE ALL DESCEND FROM GODS ?
EAST MEETS WEST, HOW TO LINK WESTERN ROYALS TO THE EAST. Les liens entre les dynasties européennes et l'Orient
THE SUCCESSION RULES IN MONARCHIES
THE CONTRIBUTIONS OF THE KINGS TO OUR VOCABULARY

Montenegro: THE NOBLE ACTION OF H.R.H. THE PRINCE OF MONTENEGRO IN THE RESTORATION OF THE KINGDOM'S HISTORICAL PAST, ENVIRONMENT AND
URBANISM

Muslims: TITLES IN THE MUSLIM WORLD
THE BEAUTIFUL NAMES OF THE MUSLIM WOMEN AND THEIR MEANING

Nobility: WHAT IS NOBILITY TODAY ? A NEW DEFINITION
COUNTRIES AND DYNASTIES GRANTING OR RECOGNIZING NOBILITY TODAY/Les pays et dynasties qui concèdent ou reconnaissent la noblesse aujourd'hui
THE STATUS OF NOBILITY IN SEVERAL COUNTRIES
THE BEST VIVID DESCRIPTION OF BRITISH UPPER-CLASS NOBILITY, ACCORDING TO JULIAN FELLOWES' SNOBS
THE CONTRIBUTION OF ROYALTY AND NOBILITY TO INVENTIONS
THE BEST MODERN SOURCES ON ROYALTY AND NOBILITY

Numismatics: ROYAL PRETENDERS AND NUMISMATICS
FANTASY ROYALTY AND NUMISMATICS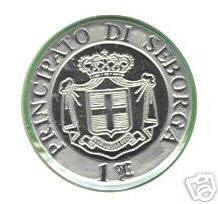 Olympics: THE PRESIDENTS OF THE INTERNATIONAL OLYMPIC COMMITTEE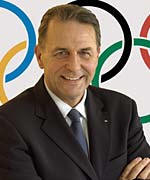 Orders & Decorations: WHAT ARE THE LEGITIMATE HONORIFIC ORDERS ?
HOW TO WEAR DECORATIONS
MOST IMPORTANT REFERENCE BOOK: The WORLD ORDER OF KNIGHTHOOD & MERIT, edited by Guy STAIR SAINTY and Rafal HEYDEL-MANKOO at Burke's Peerage & Gentry/UN LIVRE DE
REFERENCE TRES IMPORTANT: Le WORLD ORDER OF KNIGHTHOOD & MERIT, publié par Guy STAIR SAINTY et Rafal HEYDEL-MANKOO chez Burke's Peerage & Gentry

Pakistan: THE ELITE IN PAKISTAN STAMPS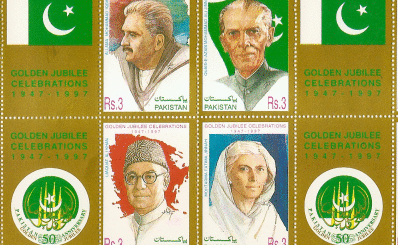 Poland: THE NOBILITY IN POLAND, MONARCHIST OR REPUBLICAN ?

Portugal: NOBILITY IN PORTUGAL

Religion: RELIGION: THE WORLD'S TOP SPIRITUAL LEADERS LIST
RELIGION: THE LARGEST EVER INTERNATIONAL INTERRELIGIOUS GATHERING, THE FUNERALS OF POPE JOHN PAUL II
RELIGIOUS ETIQUETTE: HOW TO BEHAVE IN CHURCHES, TEMPLES, SYNAGOGUES AND MOSQUES
WAS JESUS A ROYAL PRETENDER ?
Réunion: THE MORE THAN 110 ARISTOCRATIC FRENCH FAMILIES WHO SETTLED IN MAURITIUS AND REUNION/LES 110 FAMILLES ARISTOCRATIQUES
FRANCAISES QUI SE SONT ETABLIES A L'ILE MAURICE ET LA REUNION

Royals: CELEBRITY MEETS ROYALTY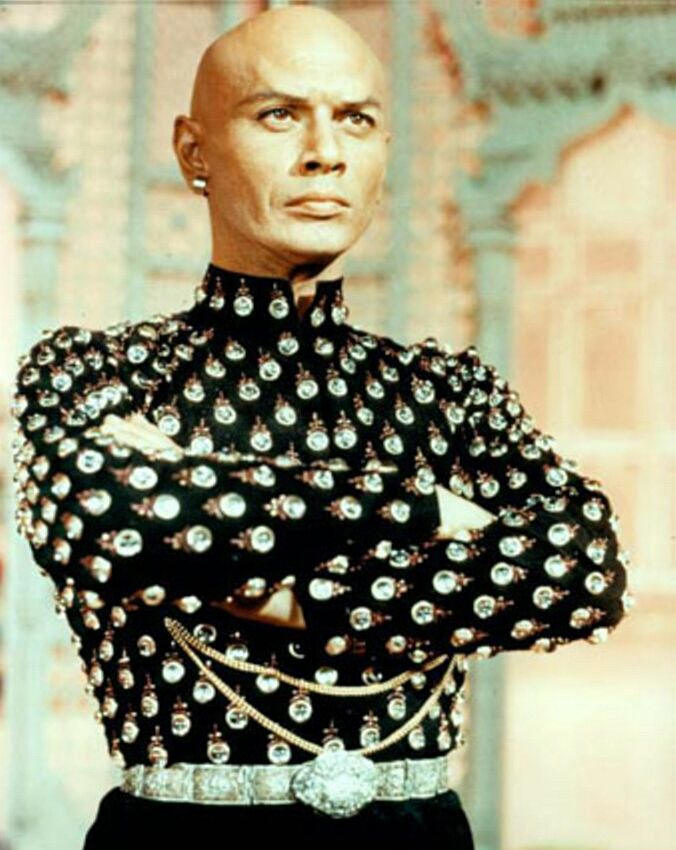 EAST MEETS WEST, HOW TO LINK WESTERN ROYALS TO THE EAST/Les liens entre les dynasties européennes et l'Orient
DOES ROYALTY MARRY ROYALTY ANYMORE?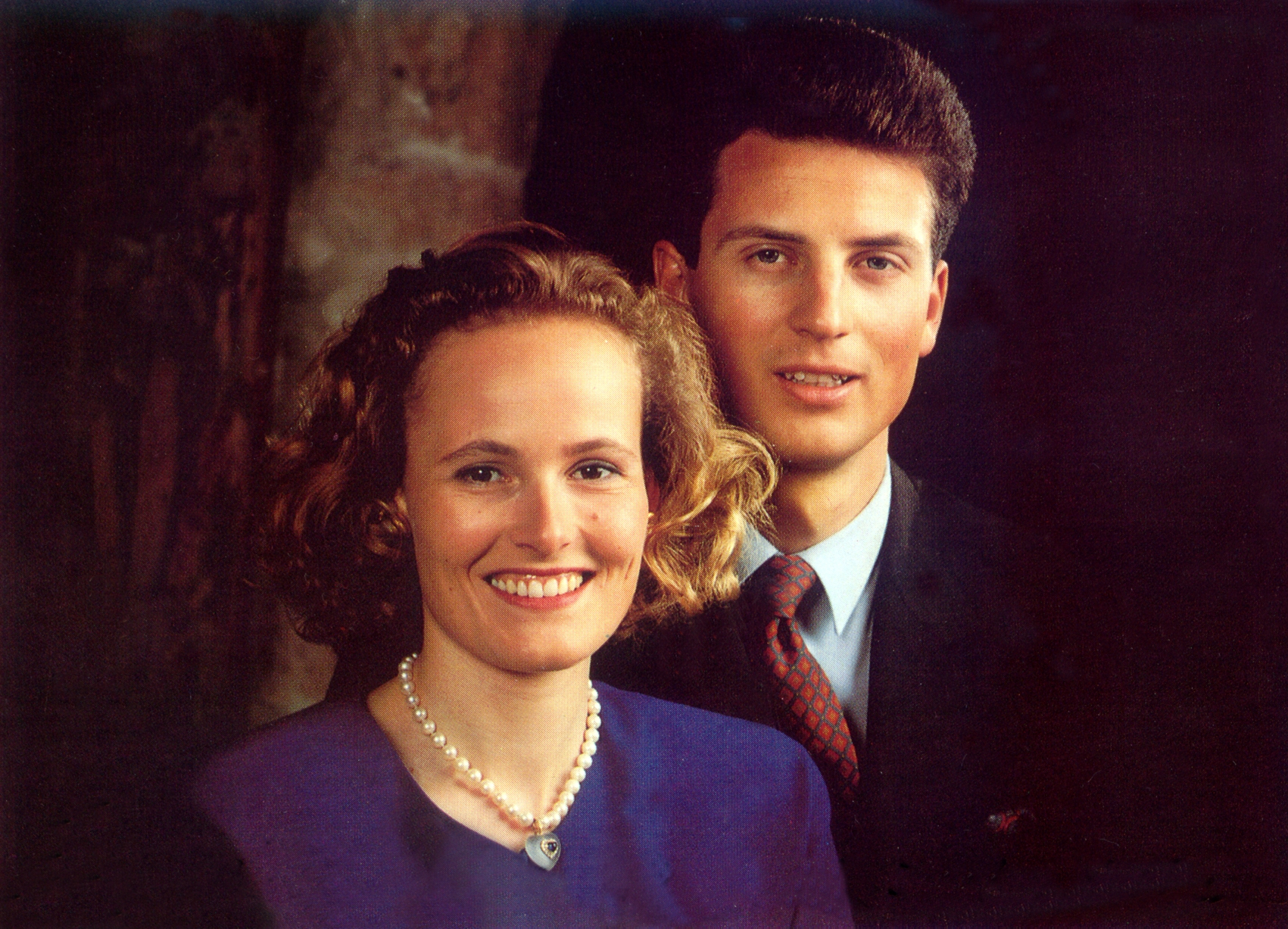 DOES ROYALTY QUALIFY TO GET IN FORBES' RICHEST PEOPLE?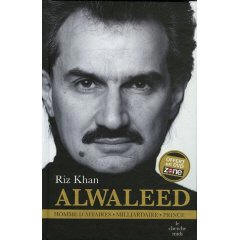 FORBES 2006 WORLD RICHEST PEOPLE IN ROYALTY AND NOBILITY/Les milliardaires de Forbes appartenant à la noblesse en 2006
ROYAL PRETENDERS AND NUMISMATICS
FANTASY ROYALTY AND NUMISMATICS
ROMAN NUMERALS AFTER THE NAME: DOES IT MEAN DEALING WITH ROYALS? Des chiffres romains après un nom, s'agit-il de membres du Gotha ?
ROYAL STYLES
ETIQUETTE, HOW TO ADDRESS AND WRITE TO ROYALS
THE CONTRIBUTION OF ROYALTY AND PRINCELY FAMILIES TO UNESCO'S WORLD HERITAGE CENTERS
THE CONTRIBUTION OF ROYALTY AND NOBILITY TO INVENTIONS
THE BEST MODERN SOURCES ON ROYALTY AND NOBILITY

Thailand: ROYAL AND NOBILITY TITLES IN THAILAND

Turkey: THE MAIN LEGACY OF THE OTTOMAN EMPIRE : THE MILLET
WHY TURKEY IS A EUROPEAN COUNTRY

Ukraine: HOW IS UKRAINE A DIFFERENT COUNTRY FROM RUSSIA ?

USA: ARE THE US PRESIDENTS, INCLUDING REELECTED 43rd PRESIDENT GEORGE W. BUSH, A KIND OF DYNASTY ?
NOBILITY IN THE USA

Our History and Goals
Our Aim
Monarchy Today in Figures
The Crown of the Andes, symbol of the Almanach de Bruxelles
Dynasties
Committee of the Almanach de Bruxelles (Honorary and Corresponding Members)

The first ALMANACH DE BRUXELLES was published in 1818 as the Nouvel Almanach de Poche de Bruxelles pour 1818, by M.E. Rampelbergh, Imprimeur-Libraire in Brussels.
The ALMANACH DE BRUXELLES was a considerable success expanding from 80 pages in 1818, to 540 pages in 1900, the last year of publication. It was considered to be the most
comprehensive after the better known Almanach de Gotha.
It is worth noting that one of the branches of the Saxe Coburg Gotha family settled in Brussels in 1831 and is today Belgium's ruling family.
The ALMANACH DE BRUXELLES published also information on dynasties out of Europe: in the 1849 edition, for instance, the Emperor of China, the Emperor of Morocco and the Emperor of
Turkey were included in the first section of the Almanach.
In 1918, the ALMANACH DE BRUXELLES was published by Editions Mansi & Co in Paris, presented by Jean de Bonnefon "to take the place of the Almanach de Gotha, a German publication":
this was just after the first World War.
Our Aim
The aim of this website is to publish the present situation of the dynasties out of Europe, and not to rewrite history: it is therefore not an historical nor a genealogical compilation but a
vulgarization of the many monarchies out of Europe. Many popular symbols, images and representations, such as coins, stamps, postcards, etc have been added and are continuously added
to illustrate this vulgarization approach.
Between 1789 (the French Revolution) and 1989 (the end of the Communist era), many countries have changed their form of government and their national boundaries: during these 200
years, the most represented form of government has been monarchical.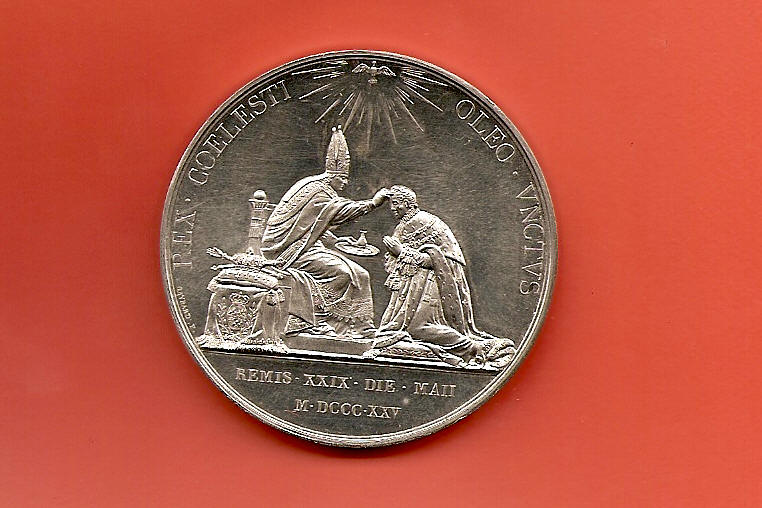 Collection Almanach de Bruxelles
Present and former monarchies are an indissociable part of any country's history and traditions: that is why we are undertaking this unique compilation of dynasties out of Europe.
Since 1970, some countries reverted to their former monarchical status along with the resumption of democracy (Cambodia, Spain, Uganda) while others on gaining full independance
maintained their Crowns. These monarchs may have become the Head of the State (such as the Commonwealth States of Lesotho, Swaziland, Tonga, Samoa and others) or been granted
constitutional representation in the State's representative assemblies (as in Botswana, Gambia, Ghana, Malawi, Nigeria, South Africa, Uganda, Zimbabwe).
Most modern countries acknowledge the historical status of their former ruling families, at least informally, as an indissociable part of their identity.
The princely hereditary status of the members of the former sovereign families is an essential individual right, like the surnames or the first names, that can not be removed, even by the
national law.
Monarchy Today in Figures
Monarchy as a form of direct or indirect government concerns today 742 million people or more than 10% of the world's population: 151 million people in Europe, 371 million direct rule and
220 million people indirect rule in other continents.
Indirect rule refers to countries registered as republics but recognizing some form of hereditary rule in the country (the House of Chiefs of Botswana, Gambia, Ghana, Malawi, the Council of
Traditional Leaders of Namibia, the Houses of Chiefs of Nigeria, the Council and the Houses of Traditional Leaders of South Africa, the 4 federated kingdoms of Uganda, the 10 traditional
chiefs in the House of Assembly of Zimbabwe...).
The Crown of the Andes, Symbol of the Almanach de Bruxelles
The ALMANACH DE BRUXELLES has selected the Crown of The Andes as a symbol.
The Crown of The Andes has been made of 450 emeralds, set into two kilos of gold and is one of the nicest reminiscence of the Inca Empire.
The Crown was made from the ransom requested by Pizzarro from the young Inca Emperor Atahualpa with emeralds extracted from Chivor, in present Columbia. In spite of the ransom,
Pizzarro killed Emperor Atahualpa in 1533 and this treason did not bring him peace since he was himself assassinated in 1543.
The Crown was then held in trust by a noble brotherhood and hidden six times until 1915 when Pope Pius X authorized the Church to sell it to finance the construction of hospitals and
orphanates. Czar Nicolas II of Russia contemplated the acquisition of the Crown but the 1917 Revolution did not leave him the time to achieve this project. In 1936, a consortium of US
businessmen bought it and, from time to time, the Crown was exposed in exhibitions such as in Toronto in 1959. In November 1997, Christie's New York sold it, after a world tour in London,
Madrid, Hong Kong, Tokyo, Singapore, Mexico, Miami, Washington DC, Toronto, Boston and Dallas.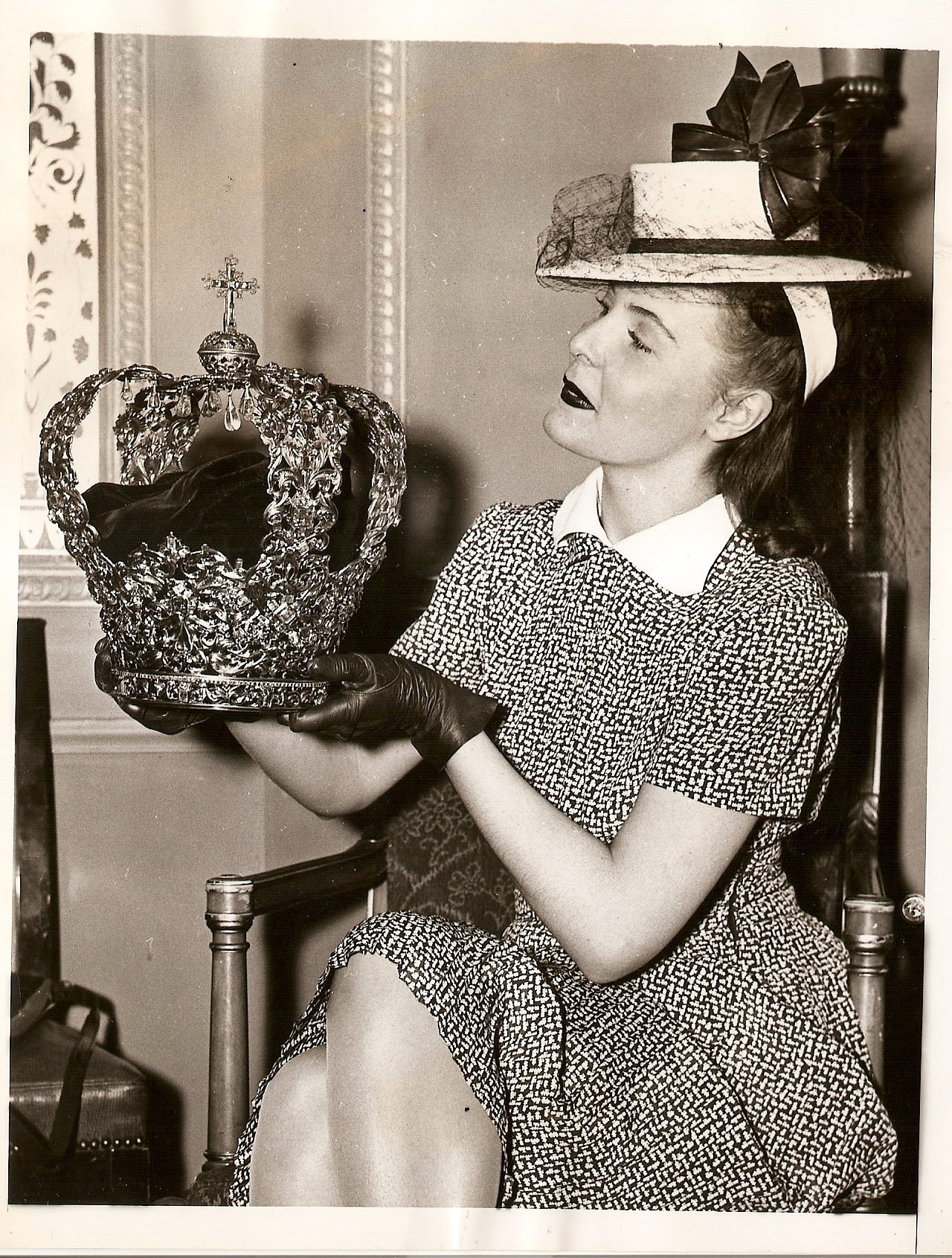 Jane Charlton, attractive model, holds and examines the famous gold and emerald crown which will be displayed in the Temple of Religion at the 1939 New York World's Fair: the crown is said to be worth
$4,500,000 and is known to the art and jewelry world as the Crown of the Andes .
Collection Almanach de Bruxelles
Is there a more beautiful symbol of past suffering and present world enlightenment of the idea of monarchy?
Dynasties

The ALMANACH DE BRUXELLES is publishing for the first time here details of all present and former dynasties out of Europe i.e.:
- present dynasties: the existing monarchies.
- former dynasties: monarchies who have enjoyed at least a princely sovereign status.
- out of Europe: all countries that have enjoyed at least a princely sovereign status in the African, American, Asian and Pacific continents, and Turkey as the Ottoman Empire. For European
countries, it is needless to duplicate the compilation of registers such as the Genealogisches Handbuch der Fürstlichen Häuser edited since 1951 by C.A. Starke, Limburg a.d.Lahn, Germany
and the London Almanach de Gotha since 1998.
- princely sovereign status: hereditary or ecclesiastic, between the end of the 18th century and today.
It is not easy to define this notion. In 1996, a sovereign state is a member of the United Nations (UN) even if part of the sovereignty is shared with another country (f.ex. Monaco and France).
The difficulty lies in the distinction between states enjoying full sovereignty and countries with a limited sovereignty: the Ancien Régime consisted of numerous states with partial sovereignty
or vassal states.
If it is relatively easy to know where to start (with empires, kingdoms and the like), it is very difficult to know where to end: India, with her 700+ pre-independence states, is a very good
example. These States had rulers titled Maharajadhiraj (King of Kings), Maharaja (Great King), Raja (King), etc. and were often full sovereign states that later became vassals of the (British)
Empress of India.
We have adopted the following method: starting from today's sovereign countries (i.e. the members of the UN with the official name of today, f.ex. Myanmar instead of Burma), we have
included every sovereign state and subsidiary or vassal state who have enjoyed at least a princely sovereign status back to the 18th century. There are thus two type of entries: under the
present name of the country, region or city, and under the former names.
This method allows to identify the present state's or subsidiary state's pretender(s). National, regional and city names are given in English as per the Times Atlas of the World, published by
Times Books in London and as per Microsoft Encarta World Atlas.
This register does not pretend to be exhaustive: it is impossible to include all members of concerned dynasties for many reasons such as population registration, family membership, etc.
This work has required the cooperation of the concerned dynasties, especially from the Heads of these Families, and we are very thankful for this.
This register is therefore both an interactive and evolutive work and the Editor would be grateful for any additional information or correction.
Committee of the ALMANACH DE BRUXELLES
HONORARY MEMBERS:

HH The Sewai Maharaja of Ajaigarh

Emir Wael Chehab
Yuvaraj Ijyaraj Singh of Kotah

The Raja of Kurundwad Senior

Prince Rupendra Pal ji Bahadur of Kutlehar

+HRH The Sultan of Maguindanao

HH Prince Kayvon Pahlavi Hillyer

HH The Sultan of the Quaiti State in Hadhramaut

HH The Nawab of Rampur

HIH Prince Nguyen Phuc Buu Chanh of Vietnam, Prince of Kien Hoa, General Secretary of the Vietnamese Imperial Family Overseas Central Council, President of the Vietnamese
Constitutional Monarchist League, President of the Southeast Asia Imperial & Royal League and Vice Chairman of The British Committee for Free Vietnam, Laos, Cambodia & Burma

HRH Prince Hso Khan Pha (Tiger) Yawnghwe

Prince Cyrus Zand
CORRESPONDING MEMBERS:
Mr. N.G. Suresh BABU, teacher (History, English), Mary
Immaculate Matriculation School, Madurai, Tamil Nadu, India

Mr. Timothy F. BOETTGER, Master of Library Science (MLS), Genealogist and
Author of La descendance d'Alexandre Andreievitch 1er prince
Bariatinski (1996), My Reminiscences 1862-1917 (translation of the
memoirs of Sofia Nikolaevna Butorova née Davydova, granddaughter of the
poet-partisan D.V. Davydov), and the online List of Titled Persons
and Families of the Russian Empire.
http://www.geocities.com/tfboettger/

Mr. Christian CANNUYER, Professor at the University of Lille, France, author of Les Maisons Royales et Souveraines d'Europe, Brepols, Belgium 1989 (a book on European dynasties,
prefaced by HRH The Count of Paris, translated into Romanian with a preface by HM The King of Romania), author of Belgique est leur nom. 160 ans d'histoire de notre dynastie
nationale 1831-1991, Illustra, Izegem, Belgium 1991 (a book on the Belgian dynasty, prefaced by HM The King of the Bulgars), Ath, Belgium

Dr. Tibor M. CELLER, physician and historian, author of two books published in Hungary: The Royal Families of the World-The Present Monarchies (2002) and Ruling Dynasties with No
Thrones (2003 )
Mr. Parvin CHAYYAM oglu MIRZAZADE, Head of the State Protocol Department , Ministry of Foreign Affairs of The Republic of Azerbaijan

Mr. Gregory R. COPLEY, Author and Historian, Editor in Chief of the Defense & Foreign Affairs Group of Publications, London, President of the International Strategic Studies
Association (ISSA), Washington DC

Mr. Charles A. COULOMBE, Western US Delegate to the Grand Council of the Monarchist League in London, Member of the Royal Stuart Society, Member of the Monarchist League of
Canada, Contributor to the Bourbons Magazine in Paris, to Tradition und Leben in Lüneburg, Germany and to Monarchy Canada in Toronto

Prof. Dr. Robert von DASSANOWSKY, Chair, Languages and Cultures, University of Colorado, Colorado Springs USA, Vice President Austrian American Film Association, Co-Producer,
Belvedere Film, Los Angeles/Vienna, Member of the Board of Governors of the American College of Heraldry, Elected Member of the European Academy of Sciences and Arts (EASA),
Decoration of Honor in Silver Decoration of Honour for Merit to the Republic of Austria (Ehrenzeichen für Verdienste um die Republik Österreich)

Mr. Rafael Henri ESTRAMANT, Hon. Assistant to HI&RH Archduke Felix of Austria
Mr. Juan FANDOS RIUS, Author of La Republica Centroafricana (a book written in 1997)

Dr. Hans HÄGERDAL, PhD, Senior Lecturer in History, Departement of Humanities, University of Växjö, Sweden hans.hagerdal@vxu.se

Mr. Protais HAJE, Principal Adviser, Assistant and Aide de Camp to HM The King of Rwanda


Dr. Edward S. HAYNES, Associate Professor of History at Winthrop University, Rock Hill, South Carolina, USA

Countess Marina von KAMAROWSKY, Managing Director of MvK FineArt in Luxembourg mvkfineart@telup.lu
Mr. Hassan S. KAMEL KELISLI MORALI
Vijay KERALA VARMA, Webmaster of the Cochin Royal Family Website http://royalfamily.hypermart.net/

Krzysztof Pawel KURZEJA, Prince of the Sultanate of Tugis in The Philippines; Prince Kurzeja de Fatua in the Kingdom of Sigave in Wallis & Futuna; Nkosuohene (Chief of Nkosuo), a
title granted by The Omanhene (King of Assin Atandaso) and the Traditional Council of the Kingdom of Assin Atandaso in Ghana; Distinguished Member of the Circle of Friends of the
Republic of Palau; Knight of the Imperial & Royal Order of Saint Stanislas (Imperial House of Russia); member of the Ordo Militiae Christi Templi Hierosolymitani (OMCTH); Knight
Grand Cross of Justice (Gra Cruz de Justica) of the Royal Confraternity of Sao Teotonio, member of the Priory of Pennsylvania, 1st member of the Confraternity in Poland

Mr. Jan-Olof LARSSON (Sweden)

Prof. Dr. C.E. Magnus LINDGREN, Director, The Institute for Historical Research (Oxford, MS), Professor at American Military University, Royal Historical Society, Fellow, Royal Asiatic
Society, Society of Antiquaries (Scot), Central Institute London, International Napoleonic Society, Historical-Genealogical Society in Moscow, Fellowship of Catholic Scholars and
Society of Catholic Social Scientists

John Duncan McMEEKIN, Esq., author of several books on arms, flags and orders of the Indian Princely States (Belgium 1990), Indonesian States, Aden Protectorate, Hawaii and the
Kingdom of Madagascar

Rev. Father Lawrence M. OBER, SJ

Mr. David Ashley PRITCHARD, Grand Officer of the Order of the Star of Ethiopia, President of the International Association of Amateur Heralds www.amateurheralds.org, Fellow of the
Royal Asiatic Society of Great Britain and Ireland, Fellow of the Historical and Genealogical Society in Moscow, Member of the Royal African Society

Prof. Jorge F. SAENZ, Professor at the University of Costa Rica and the Costa Rican Diplomatic Institute

Mr. Henry Edward SOSZYNSKI, B.Pharm.
Guy STAIR SAINTY, Esq., Almoner and Historiographer of the Priory in the US of the Most Venerable Order of St John, Vice-Grand Chancellor of the Constantinian Order of St George,
Member of The Real Academia Matritense de Heraldica y Genealogia, Madrid, Acting Chancellor of The National Association of Papal Honorees in the United States, Editor of The
Almanach de la Cour on Internet, co-author with Rafal HEYDEL-MANKOO of The World Order of Knighthood & Merit, at Burke's Peerage & Gentry 2006
Dr. Jeffrey W. TALIAFERRO, Assistant Professor at Tufts University, Medford, Massachusetts, USA


Dr Prof. Pier Felice degli UBERTI

,

Doctor in "Lettere" and Doctor in "Materie Letterarie (History)", Master in Derecho Nobiliario Y Premial, Genealogía Y Heráldica (UNED Universidad
Nacional de Educación a Distancia) - Madrid;

Diploma in Genealogía, Heráldica y Nobiliaria (Escuela de Genealogia, Heraldica y Nobiliaria, dell'Instituto Salazar y Castro (Consejo
Superior de Investigaciones Cientificas) – Madrid.

President/Chairman of International Commission for Orders of Chivalry, Director of Institut International d'Etudes Généalogiques et d'Histoire des Familles, President of Federazione
delle Associazioni Italiane di Genealogia, Storia di Famiglia, Araldica e Scienze Documentarie, President of Istituto Araldico Genealogico Italiano, Past president of Istituto Italiano
per la Storia di Famiglia; General Secretary of Académie Internationale de Généalogie, Honorary Member of Accademia di Marina del Sacro Militare Ordine dei Cavalieri di S.Stefano
P. & M. (Ente morale della Repubblica Italiana), Secretary of International Federation of Schools of Family History, Secretary of Scuola di Genealogia e Scienze Documentarie,
Associate Member of Académie Internationale de Heraldique.

Consultant of telecast

Sportello Italia

of RAI International for genealogical researches.

Editor of

Nobiltà,

Rivista di Araldica, Genealogia, Ordini Cavallereschi, Editor of

Il Mondo del Cavaliere

, Member of Consejo de redacion of

Hidalguía,

Member of Consejo Asesor
and General Secretary of Junta de Italia of la Asociación de Hidalgos a Fuero de España CILANE.

Italian representative near the Confédération Internationale de Généalogie et d'
Héraldique, Past member of Scientific Committee of Ministero per i Beni Culturali ed Ambientali for the XXIII Congresso di Genealogia e Araldica of Turin.

http://www.icocregister.org
http://www.iagi.info
http://www.iagiforum.info

Prof. Dr. Zdzislaw P. WESOLOWSKI, USAF Captain (retired), Colonel (Reserve) in the South Carolina State Guard, President of the Florida Polish Chamber of Commerce, Honorary
President of the Polish American Congress of Florida, Professor at Florida Memorial University in Miami, Member of the Virtuti Military Bicentenial Committee, author of The Order of
the Virtuti Militari and its Cavaliers 1792-1992 and other books and articles on Polish military history
http://www.wwdir.com/polishbk.html


EDITOR:
Adelin REMY, Managing Director of AdB, ALMANACH DE BRUXELLES s.a., 41, Zone Industrielle, L-8287 Kehlen, Luxembourg
Copyright Ó1996-2013. All rights reserved. No copies may be made without the express written content of the Editor that shall be obtained by e-mail in the FEEDBACK.